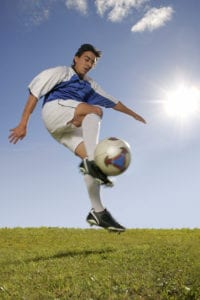 We excel in sports physical therapy and meeting the needs of athletes so they can return to the sports they love. We provide concussion management services from baseline testing through to return to play.
EDUCATION
The first line of defense for addressing the issue of concussions is education. This audience includes parents, coaches and athletes. It is important for these individuals to be aware of the signs and symptoms of someone suffering a concussion so they can be removed from play.
BASELINE TESTING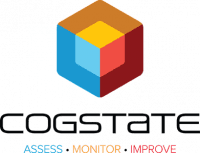 Baseline testing is recommended each year for neurocognitive function. Orlando Sports Medicine Group utilizes the Computerized Cognitive Assessment Test (CCAT) developed by Cogstate. This is a convenient and reliable online test that can be completed by athletes age 10 and up. In addition to the CCAT, we assess baseline symptoms and balance/postural stability. OSMG works with athletic organizations to coordinate baseline testing at beginning of each sports season.
POST INJURY CARE
Following injury, athletes will often consult their physician for treatment decisions regarding their concussion. Orlando Sports Medicine is here to help your physician with that process. After a simple referral from your physician, the patient will meet with one of our physical therapists. We will complete an evaluation including neurological status, symptoms checklist, computerized balance testing and post injury neurocognitive testing. Your physician will receive the results in a concise report that is easy to read and will aid in the clinical decision process. If the athlete has abnormal findings during their assessment they will be rescheduled weekly until they return to normal.
RETURN TO PLAY
Once an athlete is asymptomatic, has a normal computerized balance test and returns to baseline neurocognitive function, we will complete a graded exertion test which includes a progressive treadmill test and calisthenic exercises. If they are symptom free at this point, then we will make the recommendation for a gradual return to play and your physician will receive a summary report of these results.