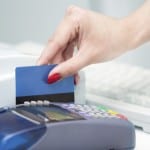 We can verify your insurance coverage and let you know of any responsibilities that your plan details. Our Patient Account Representatives are ready to schedule your appointment and confirm your benefits. Call us today or Click to Schedule an Appointment Online!
MEDICAL INSURANCE
Virtually all medical insurance plans cover physical therapy services. You will often be required, however, to pay for a portion of your care through a COPAY (set rate per visit) or CO-INSURANCE (you are responsible for a percentage of the cost). In addition, many plans begin the year with a DEDUCTIBLE (You pay upfront until the deductible is met).
Our staff works diligently to help you understand this process so that you are fully aware of your financial responsibility.
SELF PAY OPTION
If you do not have Physical Therapy coverage or lack medical insurance, we can still help you! We offer a simple Self Pay Rate for those wishing to pay out-of-pocket for their Physical Therapy visits. Contact our Patient Account Representative for more information on this option.
PAYMENT PLAN OPTION
We understand that medical costs can quickly get out of control and we don't want cost to get in the way of your recovery. If you find yourself having difficulty keeping up with your payments please ask a Patient Account Representative for help. Often we can place your Patient Account on a reasonable Payment Plan so that you can continue to receive Physical Therapy and make a full recovery.
WORKERS COMPENSATION
We regularly provide Physical Therapy for individuals injured at work. If this is the case for you, your employer has a Workers Compensation Insurance Plan that will pay for your care. You are able to select the provider you wish for your medical coverage. We work with most Work Comp insurances already and can help you or your Case Manager get started with Physical Therapy so you can make a full recovery and return to work.