If you wish to extend your physical therapy sessions after your insurance benefits are exhausted, or just to maximize your fitness,  you can take advantage of our reduced rate self-pay Post Rehab or Fitness program.
POST REHAB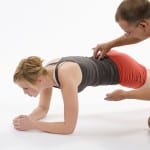 There are times when insurance coverage concludes prior to a full recovery. Our Post Rehab services are perfect for patients who feel they can benefit from additional physical therapy.  As a participant, you receive the same high level of care that we deliver to all of our clients but with additional savings.
If your physician would like periodic re-evaluations or physical therapy testing then we can schedule you an appointment at our reduced SELF PAY Physical Therapy rate.
FITNESS
Many of our patients and clients have such a great experience during their rehab they choose to continue after their recovery as Fitness clients.  As a Fitness client, you can broaden your goals and work on other areas as you wish.  This might include weight loss, toning, general strength or sports fitness.
COST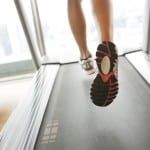 Our Post Rehab/Fitness program is $60 per visit.  This is a semi-private visit as you will be scheduled along with our general Physical Therapy population.  Visits generally last one hour and you will be specifically guided by a Licensed Athletic Trainer or Physical Therapist.