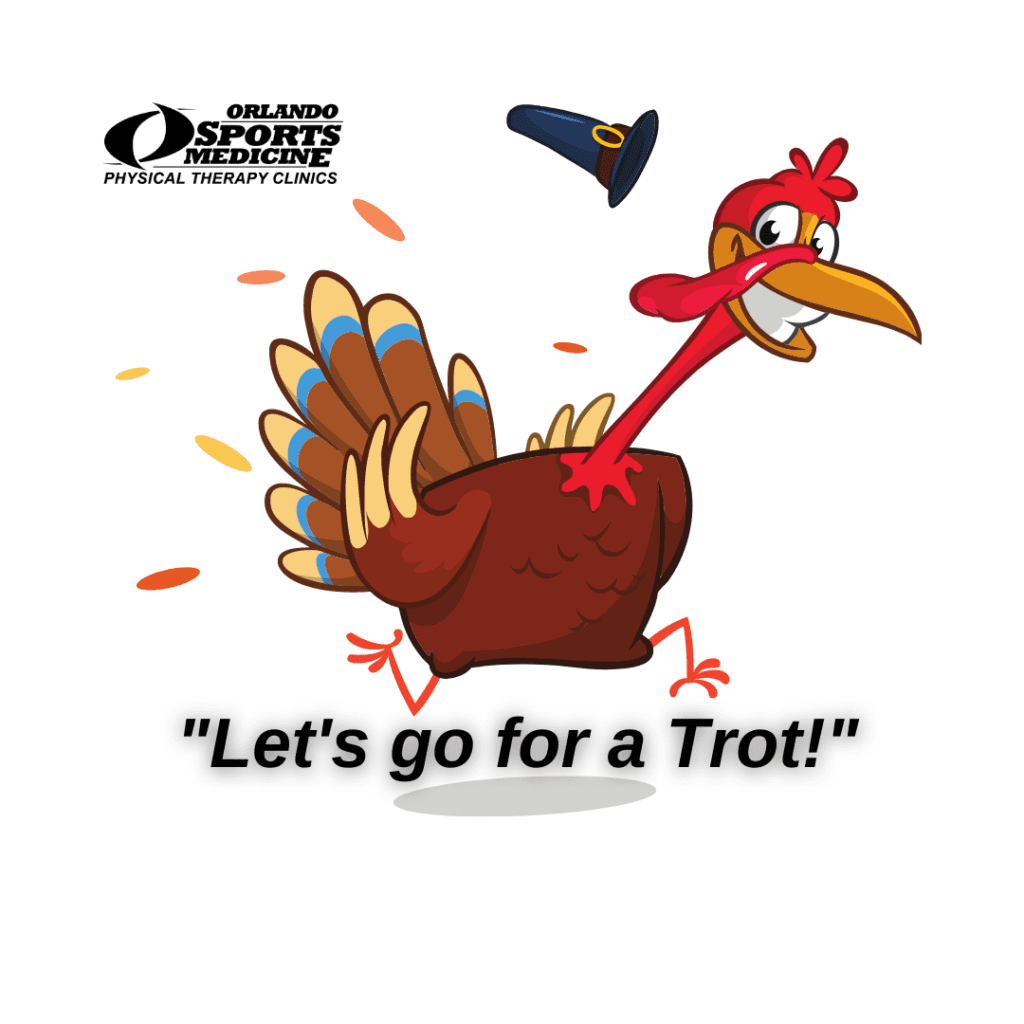 Who doesn't love a Turkey Trot?! Of the many holiday traditions associated with Thanksgiving, this one is a popular pastime for many people who lace up their shoes and walk or run to start the day. The annual meet-up with friends is something that may be different this year, as some events have become virtual. The multiple options for a live event are being run with clear guidelines to keep participants safe.
A virtual event usually includes paying a registration fee and receiving a T-shirt and a medal, while running the event on your own within a specified time period. Some of these virtual events include a website to upload your times, and some events require using an app on your phone to track your progress. Three long-running local events that have gone virtual this year are the Seniors First Turkey Trot, the Deland 5k and 10-mile Race, and the Lake Nona Turkey Trot. Six in-person events that are within an hour of Central Florida are linked below!
VIRTUAL EVENTS
The Seniors First Turkey Trot in Orlando has been a tradition for 31 years. Instead of meeting in downtown Orlando, runners and walkers will be able to run a virtual edition of the race where they can use a race app to track their progress.
The 5k and 10-mile race in Deland has been a local favorite for over 30 years.
The Lake Nona Turkey Trot 5k, "Running with the Turkeys", has gone virtual as well.
LIVE EVENTS
Several races, as of the writing of this, have received approval to hold in-person races. They include:
The Inaugural Groveland Turkey Trot
The Turkey Trot in Sanford, Florida, remains a live, in-person race with Covid precautions in place.
The Turkey Trot Oviedo 5k, held at the mall, is capped at 700 people.
The classic Run for the Pies at Holloway Park in Lakeland is still a go, with each participant getting a T-shirt and a pie.
NSB Gobble Wobble 5k in New Smyrna Beach is using staggered start times in order to observe social distancing guidelines.
The Cocoa Beach Turkey Trot 5k is a live event as of the writing of this post: