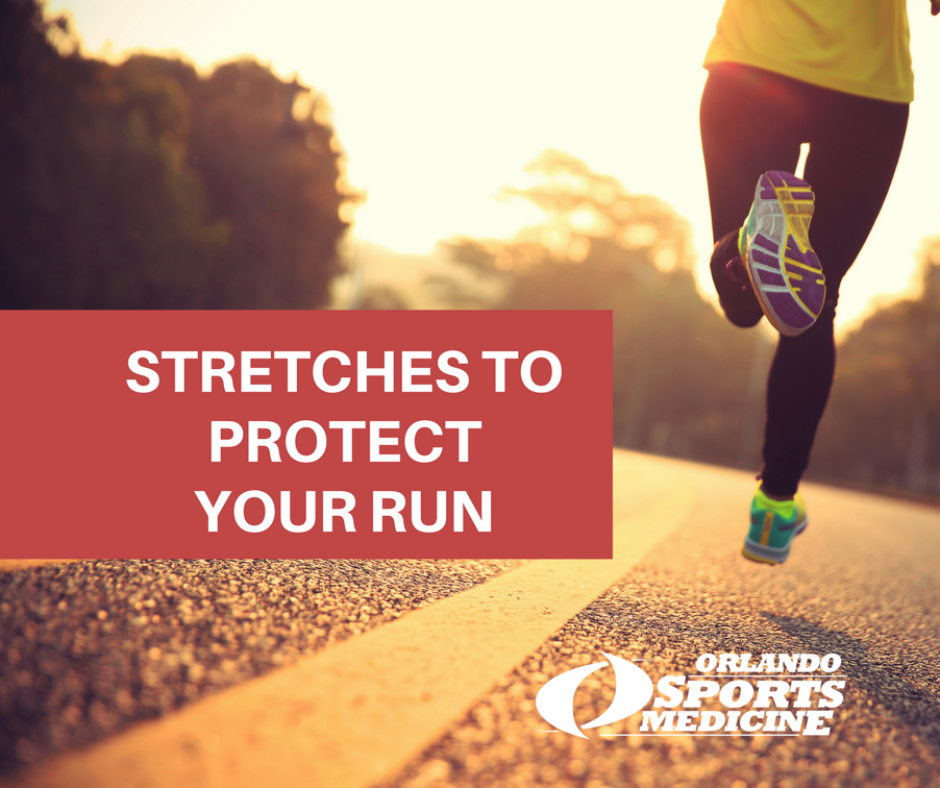 By Peter Buffington, PT, DPT, USATF-I
It's the end of summer and cool weather running is almost here! With the fall running season around the corner, it's time to begin running a few more miles so you can accomplish your season goal.  Maybe you want to complete your first race, or perhaps you want to run the OUC half marathon one more time.  Whatever your objective, here are some basic reminders about how to safely increase mileage and make it to the starting line healthy and ready to go.
A few stretches for your lower body will go a long way to keeping you on the roads. These may be simple, but doing the following stretches several times a week can help prevent injury and maximize your performance. Make sure that your hamstrings, quads, hip flexors, and calf muscles are included in whatever variations you choose. Here is the way we at OSM recommend doing these stretches.